NES Prep Study Guides are retiring at the end of December 2022. Regardless of the purchase date, all access to these materials will end with this retirement. If you have made a purchase and need access to any NES Prep Study Guides prior to the retirement, please bookmark the NES Prep website 

. Please note, some or all of these guides may no longer be available for purchase.
NES Prep Expanded Study Guides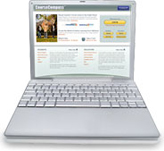 Expanded study guides for enhanced test preparation
Starting at $22.50
Expanded study guides are available for many MTLE subject areas.
NES® Prep
NES® Prep interactive study guides address objectives and content similar to what you may experience on an MTLE test, and may provide a helpful additional resource for preparation. Guides are available for 12 test fields and include a diagnostic test, instructional content (selected guides), and review exercises.
Expanded Study Guide Features
Each field-specific, comprehensive study guide includes:
A diagnostic test to help you pinpoint areas on which to focus your study
Sample test questions with an explanation for each correct answer
A guide to additional resources to expand your knowledge
Expanded study guides are brought to you by the Evaluation Systems group of Pearson, the creators of the MTLE and the most experienced company in standards-based teacher licensure testing.
Prepare for success, with help from the experts.